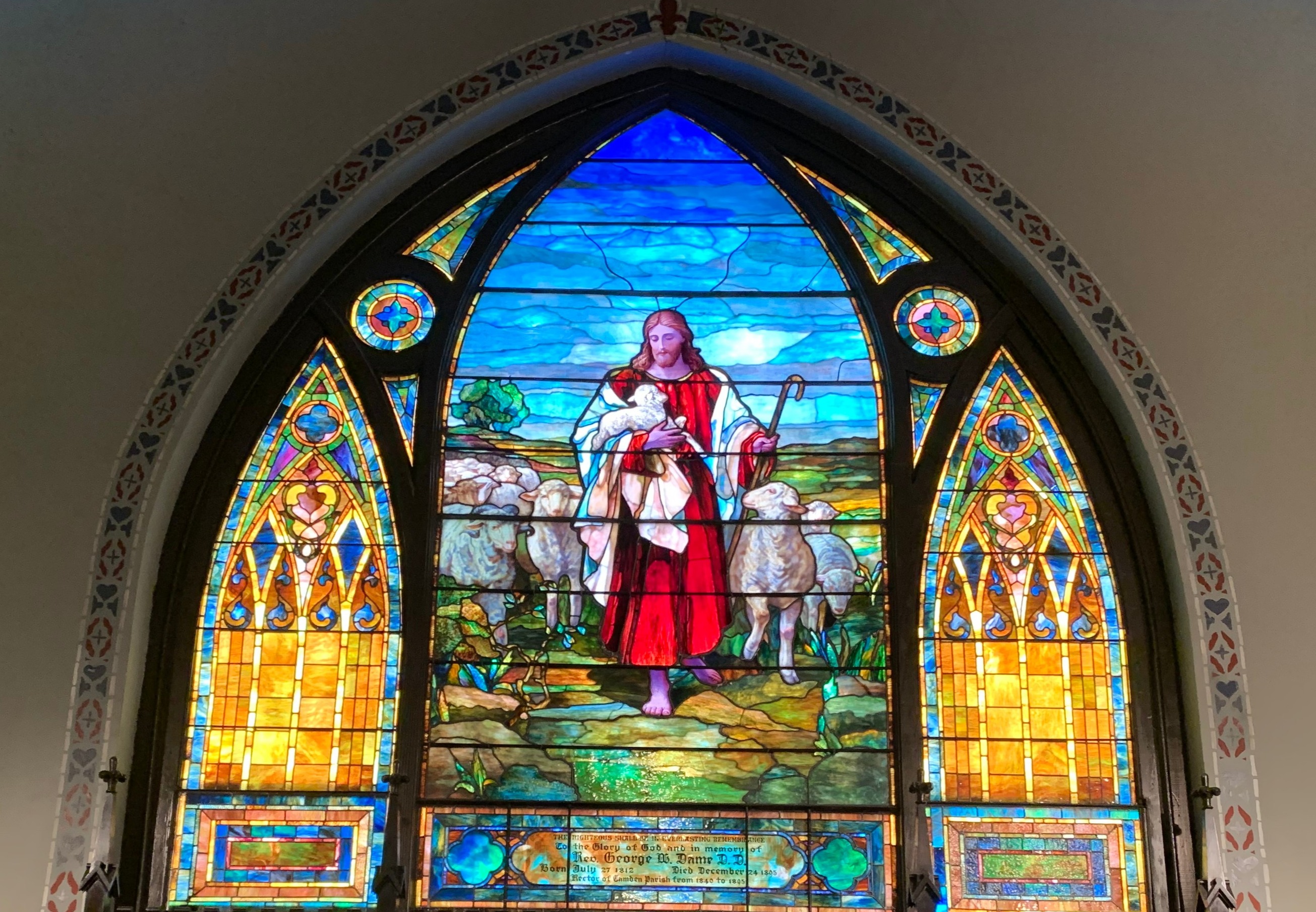 Regathering Guidelines
Regathering Guidelines
As you may already know, our parish will regather weekly for in-person worship beginning Sunday October 4th at 10:00am for Morning Prayer.
It should come as no surprise that in the age of COVID-19 things will be very different as we regather in the church. But by the grace of God and a little patience we will persevere. Please be patient as we work through any rough patches.
Following are the highlights of what we all need to know for the foreseeable future:
Please call, text or email to let us know if you are planning to attend in-person so we can get a sense of how many to expect each week. Call 434-792-4321, text 434-710-1933, or email
Come early! The service will begin at 10:00am and entry will be household by household, which means a line could form. Please be patient and maintain a minimum six foot distance as you wait to enter.
We must all wear masks (which cover mouth and nose) at all times in the building and once inside the black wrought iron gate that surrounds the church. Preferably, wear your mask from the time you leave your car until you get back in your car.

No bandanas or neck gaiters will be permitted.
If you forget your mask one will be provided to you.
A minimum of six feet (6') of physical distance between individuals (not of the same household) must be maintained at all times while on church property and inside the building.
Specially trained ushers will provide instruction and guidance. Please follow their instruction and guidance with grace and good humor.
Entry and exit from the church will only be permitted through the doors on Main Street. No entry through the 115 Jefferson Street doors is permitted.

The one exception will be for individuals who

must

use the elevator to access the 3rd floor, the Main Church floor. (If you need to use the elevator you must call the office (434-792-4321) by Thursday at 12:00 noon every week you plan to attend to request access. This is so someone will be available to let you in the Jefferson Street entrance.)
We will take attendance so that contact tracing can take place if the need arises.
Once inside, each household will be seated by an usher. Pew seating will be based on the number of individuals in a household party so as to maintain the minimum physical distancing between parties. Please be aware that it may not be possible for us to sit in our preferred pews at this time.
For those who will not be able to rejoin us in-person at this time we will continue to offer digital options. For now there are two options each week:
1. We will "rebroadcast" the 10:00am in-person Morning Prayer service at 11:30am each Sunday on Zoom. You may connect with your device for video and audio or call in for audio only just as you have been these last many months.
2. You may watch the video of the service each week via this LINK. to our Epiphany Danville YouTube channel. The video should be posted by 11:30am each week and may be viewed anytime after it has been posted.
Soon we hope to be able to live-stream the 10:00am service and will announce that as soon as we're ready. The live-streamed liturgy will also be available for later viewing on our YouTube channel.
Last but not least, later this fall we hope to be able to return to weekly Holy Communion. Earlier this week the Bishop released updated guidelines for administration of Holy Communion for both in-person and digital worship, which may be found by following the link HERE. Fr. Jon was part of the "advisory panel" convened by the Bishop to develop these new guidelines.
A printable pdf can be found HERE.