eNews For The Week of November 1, 2020

eNews For The Week of November 1, 2020
---
Morning Prayer Bulletin for This Sunday
Do you plan on attending in-person Morning Prayer this Sunday?
Please let us know by clicking the link to REGISTER.
---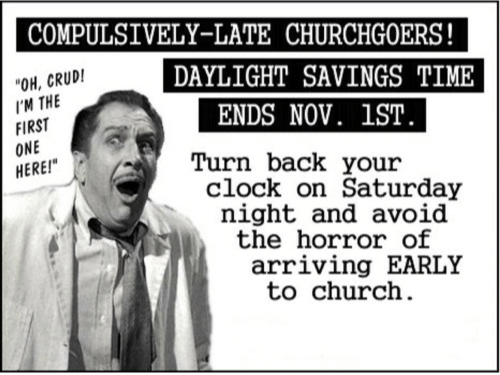 Live-Streaming begins this Sunday, November 1st at 10:00am EST via Zoom. Because we will be live-streaming, everyone must be logged-in or have called in before 10:00am. I suggest doing so by 9:55am. All Zoom attendees will be "admitted" from the waiting room as one group at 10:00am. Unfortunately if you are late we will likely not be able to admit you. Not only will live-streaming allow us all to worship together on Sunday mornings but we believe the sound quality for those attending via Zoom should be much better.
Holy Eucharist begins again this Sunday, November 1st: Epiphany will return to Holy Eucharist, Rite 2 beginning this Sunday. If you plan to attend digitally via Zoom and wish to receive communion you will need to pick up pre-consecrated elements. Detailed instructions for how to appropriately reserve the sacrament and perform the ablutions can be found HERE.
---
Forward Day by Day: Daily devotional books for November/December/January are now available in the parish lobby. Stop by anytime Monday - Thursday from 9:00am - 4:00pm to pick up your copy.
YouTube: Due to technical difficulties, this past Sunday's Morning Prayer was not able to be put up on YouTube. Epiphany's previous services are available on our YouTube page.
---
This Week At Epiphany
Tuesday 11/3: 5:00pm Disciple's Dinner
Tuesday 11/3: 7:00pm Contemplative Prayer with Drue via Zoom
Thursday 11/5: 12:00pm Disciple's Lunch
Sunday 11/8: 10:00am In-Person/Zoom Morning Prayer at Epiphany
Details for all Zoom events can be found HERE
---
Birthdays this week:
Mindy Atkins (3rd), John Light (4th) and Kirk Bidgood (6th).
Birthday Prayer
Watch over your servant(s)
(Name)
O Lord as
their
days increase; bless and guide
them
wherever
they
may be. Strengthen
them
when they stand; comfort
them
when discouraged or sorrowful; raise
them
up if they fall; and in
their
hearts may your peace which passes understanding abide all the days of
their
lives, through Jesus Christ our Lord.
Amen
.
Anniversaries this week: Bob & Wanda Vaughan (2nd)
Anniversary Prayer
Gracious God, we lift up your servants (Name) And (Name). to in thanks for your love. Guide them as they grow and surround them with your grace, that they may walk close to you and to each other always; through Jesus Christ our Lord. Amen.