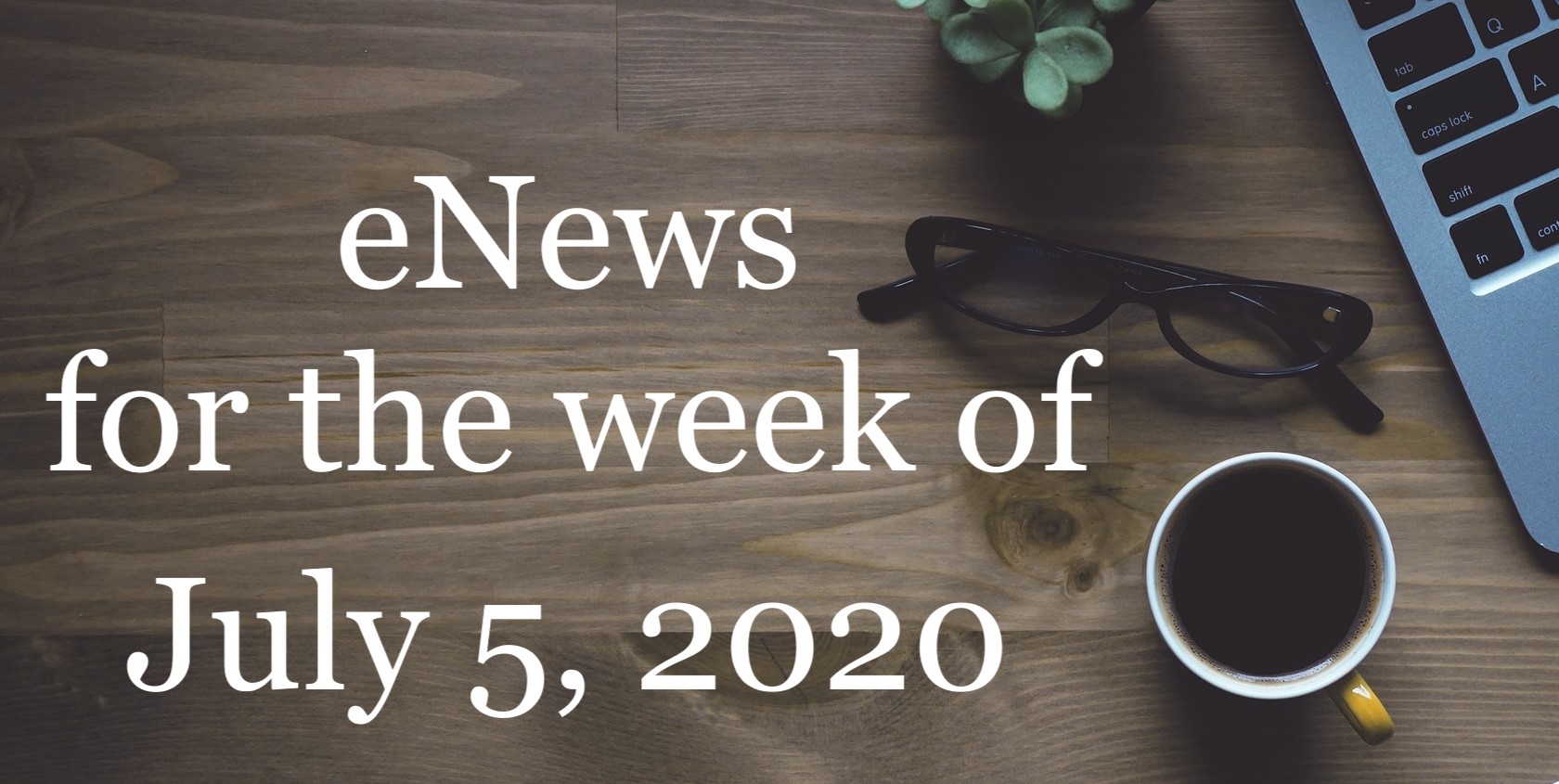 eNews For The Week of July 5, 2020

eNews
for the week of July 5, 2020
---
Obituary for Jane Miller
---
Nashville – Jane Elizabeth Gabe Miller, 81, of Nashville, TN, passed away peacefully and unexpectedly on June 25, 2020 at home. She was born on August 15, 1938, in Kenosha, WI, daughter of the late Dr. George & Sarah Jane Gabe. Surviving Jane are her sister, Sally Ann Gabe of Fort Thomas, KY; daughter, Drue Anderson (The Reverend Jon Anderson) Danville, VA; son, Matthew Christian Miller (Catherine Pryor Miller) Dallas, TX; son, Tyler Gabe Miller (Kimberly Ross Miller) Brentwood, TN; brother in law, Todd C. Miller (Debra Hunter Miller) Santa Fe, NM; and "Norm" her beloved Border Terrier. "Mama Jane" was the proud grandmother of eight grandchildren: Connor Anderson (Santa Fe, NM); USCG Ensign Pryor Miller (Alameda, CA); Caroline Miller (Dallas, TX); and John Austin, Matthew, Jackson, Sam and Lucy Miller (Brentwood, TN).
She is proceeded in death by her late husband, John Furman Miller. Jane earned a bachelors degree from The University of Iowa and served a long and impactful career as an elementary school educator in Dallas, TX. Upon her retirement in 1998, Jane received the distinguished Teacher of the Year award from St. Rita Catholic Community School. Jane's philanthropic heart led to countless acts of service, gatherings hosted, meals delivered, and volunteer hours served in various organizations over the years including Junior League, Pi Beta Phi Sorority, and Vanderbilt Home Heath Care Governing Board of Directors. Jane will be remembered for her fierce loyalty, steadfast love, unwavering optimism, and boundless hospitality. A celebration of life will be planned in Nashville for family and friends post pandemic to include her fun loving supper club, neighborhood fan club, St. George's church community, Vanderbilt Dayani Center swim friends, and Pi Beta Phi alumni small group. In lieu of flowers, please consider a contribution to The Episcopal School of Nashville, 413 Woodland Street, Nashville, TN 37206.

Obituary for Dr. Jack Turner
---
Dr. Jack C. Turner passed away Monday morning June 22, 2020 at his residence in Raleigh, NC.
He was born on April 5, 1943 in Danville, a son of the late Steven Lloyd Turner and Alice Cocke Turner.
Jack was a 1961 graduate of George Washington High School and a 1965 graduate of the United States Military Academy at West Point. He served in the U. S. Army and was a veteran of the Vietnam War serving as an airborne ranger.
He was a graduate of the Medical College of Virginia School of Medicine and was a pathologist at Danville Memorial Hospital (Danville Regional Center).
Jack was past president of Danville Academy of Medicine, past president of Virginia State Pathology Association and a delegate to the AMA.
He was a member of the Episcopal Church of the Epiphany and served as a Senior Warden and Board Chairman of the Episcopal School. He was active in Danville Free Clinic and past president of the Danville Rotary Club and was a Paul Harris Fellow. Jack was an Eagle Scout and member of Order of the Arrow. He was an advisor to Boy Scout Troop 452.
In addition to his parents he was predeceased by a daughter Nancy Turner.
Jack is survived by his wife Nancy Wooding Turner; a daughter, Mary Turner and her husband Zans McLachlan and their children Molly McLachlan and Lyle McLachlan; a son, John Turner and his wife Kristi and their children Emily Turner and Sadie Turner; a brother, Steve Turner and his wife Louise; ; nieces, Melanie Turner, Natalie Turner Kennedy and Suzanne Stenning.
A Celebration of Life will be held on Saturday, July 11, 2020 at the Danville Golf Club at 12 noon. Due to the COVID 19 restrictions, the family requests that those attending please wear a mask.
---
Drue and I thank you all for your condolences on the passing of Drue's mother, Jane Miller.
I got home Wednesday evening with Jane's dog Norm, a 9 year old Border Terrier. Norm will now be living with us.
---
Umbrellas Needed: If you would like to help someone less fortunate, please read on. The Disciples Dinner and Lunch guests are in need of umbrellas. We are asking parishioners to donate new or gently used umbrellas of any size. We noticed that there were none being used during our rainy season. If the weather is wet, our guests are waiting six feet apart in the rain. The pandemic social distancing policy creates a problem since we do not have a sheltered area large enough for our 20-40 guests for Disciples Dinners or Lunches. Please bring umbrellas to the parish lobby anytime during office hours, Monday - Thursday between 9:00am - 2:00pm.
Photos Wanted: We are looking for photos featuring the people of Epiphany. These photos can be of anything, as long as the work and community of Epiphany is highlighted. We do have the capability to scan printed photos, digital photos can be submitted to
---
Monday 7/6: Evening Compline with Fr. Jon, 5:30pm via Zoom.
Tuesday 7/7: Contemplative Prayer with Drue, 6:30pm via Zoom.
Wednesday 7/8: Evening Compline with Fr. Jon, 5:30pm via Zoom.
Friday 7/10: Evening Compline with Fr. Jon, 5:30pm via Zoom.


Saturday 7/11:

Celebration of Life for Dr. Jack Turner will be held at the Danville Golf Club at 12:00 noon.

Sunday 7/12: Morning Prayer, 10:00am via Zoom.
Details for all Zoom events can be fo
und HERE
---
Birthdays this week:
Marcia Turner, Mac Dobbins, Carrie Reeves Petrick, and Gayle Thomson.



Birthday Prayer


Watch over your servant(s) (Name) O Lord as their days increase; bless and guide them wherever they may be. Strengthen them when they stand; comfort them when discouraged or sorrowful; raise them up if they fall; and in their hearts may your peace which passes understanding abide all the days of their lives, through Jesus Christ our Lord. Amen.


Anniversaries this week:
None




Anniversary Prayer


Gracious God, we lift up your servants (Name) And (Name). to in thanks for your love. Guide them as they grow and surround them with your grace, that they may walk close to you and to each other always; through Jesus Christ our Lord. Amen.