"Qui bene cantat bis orat" (One who sings well prays twice) - St. Augustine
Music in the Episcopal Church can be as diverse as its worship services. Although final authority over the music used in an Episcopal service is "the duty of every Minister" (Canon 24, Section 1), our hymnal draws all Episcopalians together musically in the same way that the Book of Common Prayer draws us together in prayer and liturgy.
In our music God is glorified through the voices of choir and congregation and through the instruments of organ and piano. Each Sunday, the music reflects the lessons of the day and season. Our hymns are selected from the Hymnal 1982 and Lift Every Voice and Sing: An African-American Hymnal. Our service music is led by our very own Organist / Choirmaster, The Rev. Robert F. Sutter, on the magnificent three manual Andover tracker organ. Come join voices with ours and sing joyfully to praise our Creator!

Epiphany Parish Choir provides musical leadership for the 10:00 a.m. service on Sunday. All teens and adults are invited to participate. Adult Choir rehearsals are every Wednesday at 5 p.m. in the Choir Room.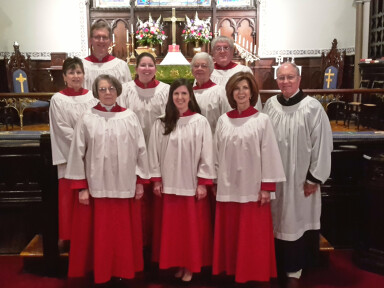 Camden Parish Girls' Choir sing music of the Anglican tradition with great spirit and understanding. The choir's purpose is to offer an excellent music experience, an appreciation for the disciplined study of poetry, music, and the arts, and make a musical contribution to the life of our Parish and surrounding community. The choir is open by audition to girls grades 4-12.
The Camden Parish Girls also participate in the annual Royal School Church Music Carolina Course summer camp. The girl choristers of Epiphany are featured in the documentary film Sacred Sound. Sacred Sound follows 50 girls for one summer week as they sing extraordinary music in worship and praise of God. For more information on Sacred Sound, please visit: Sacred Sound Movie.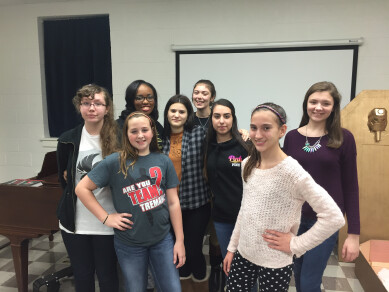 "Wherever you are on your walk of faith, you are welcome at this table."