Wherever You Are On Your Spritual Journey, All Are Welcome At This Table.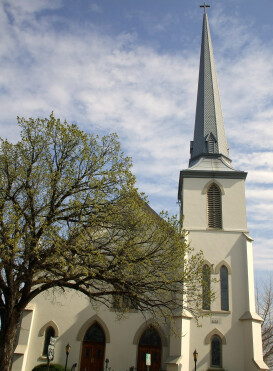 sunday service at 10:00a.m.
We offer worship on Sundays year around. Worship is the center of our life together. As we hear and ponder God's word, lift up our hearts to God in song, offer our concerns to God in prayer, and gather with Jesus around the table, we are drawn closer to one another in fellowship through the power of the Holy Spirit. In the midst of our busy lives, giving thanks for God's blessings serves as a source of comfort and refreshment that empowers us for our ministry in the world.
tuesday noon eucharist at 12:00p.m.
Held in the MacClintock Chapel, this intimate service offers a soul refresher through discussion and readings, as well as partaking in the Holy Eucharist.