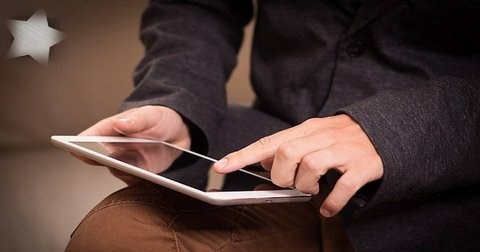 The Star
Volume 1, Issue 3
A Message From Father Drew
Easter Greetings!
After almost 14 years of ordained ministry, I am thrilled that the vestry has supported me in the decision to take a 3 month sabbatical. This season of Easter seemed to be the perfect time to seek both refreshment and renewal.
Unlike many priests who often travel during their sabbatical, I will be staying in Danville continuing to work at the pediatric practice at PATHS. I'm hoping to have the opportunity to slow down a bit and "to be" rather than "to do"-- reading and writing and relaxing and maybe even discovering a new hobby.
These last 3 1/2 years with you at Epiphany have been a time of great change but also hopefully growth for all of us. During this time "away," I also want to continue to discern how God calls me to serve both as a priest and as a physician.
One of my greatest challenges and joys as a priest is to help others find their own ministries. I hope that during this time of discernment for me, each of you might also discern what God is calling you to do at Epiphany and in our community -- maybe it's working with the Youth or the children of Epiphany Episcopal School, maybe it's becoming a Lay Eucharistic Visitor, maybe it's beginning a new ministry that we haven't even imagined or named that is needed in our parish or in Danville.
Ministry is not just the work of the clergy but the work of the entire community. Each of us at Epiphany has unique gifts and passions that are greatly needed as we continue to serve both God and neighbor. Please pray for me during this time as I pray for you daily. Don't hesitate to stop by the office at PATHS for a visit or to say hello to me and Toby if you see us out and about walking in the neighborhood. See you, officially, in three months when together again as members of the Body of Christ we will proclaim in hope and in joy,
"Alleluia. Alleluia. Alleluia." ---- Drew
Youth and Adult Mission Trip to Boys Home In Covington, VA
Monday, June 13th - Wednesday, June 15th. Boys Home is an Episcopal ministry for at-risk boys. Mainly supported by the three diocese of Virginia, it is a proven success program for these boys. The current director was once a student there. This home gave him the opportunity to grow and learn in a safe environment. From there he was able to attend VMI. After a military career, God led him back to help a new generation.
All youth (ages 13 and up) and adult helpers are invited to join Becky+ as we work alongside the boys who live there. We will also eat, worship and play together! There will be projects for all abilities. We will need help with transportation, so if you cannot stay overnight you might consider joining us one day and either drive us there or bring us back. Costs and other details are still being worked out. All interested youth and adults, please let Becky+ know soon. Your friends are welcome to join us, too.
Formed In And By Christ – A Pilgrimage Of Becoming
Christian formation happens wherever people gather to worship, pray, study, do mission, practice stewardship or engage in fellowship. Wherever two or three are gathered, Jesus is there, forming us. So then, Christian formation is not something we do but something Christ does within us. Our task is to create and support opportunities for us to grow in the knowledge, service and love of God. Some have expressed to me an interest in intentional group prayer for others. Some a book group. Others Bible study. What would you like to have offered? In what you would participate, and on what days and time? And…what are you feeling called to lead?
Formation Through "Gathering Together" Events
Let's Party!!!!! Sunday, May 22nd from 5:30 pm until 7:30 pm at the home of Wanda and Robert Vaughan. Come enjoy the company of your fellow church members. Beverages and a Light meal will be provided. You only need to bring your smile - the rest is taken care of. In order to plan for all hungry appetites, please call the church office to let us know you will attend!
Epiphany Youth Community
April Event: Monday, April 18th. We will be preparing the community meal for our Outreach ministry. We are in need of help between 4:00 pm and 6:30 pm. We need meal preps, cooks, servers, table setters, clean-up. Once the tables are set and the meal prepared, we will have the chance to sit and eat with our neighbors.
May Event: Date and time, TBD. We hope to join with the youth of Mount Vernon Methodist Church at Ballou Park.
June Event: Youth and adult mission trip to Boys Home in Covington, VA. See details above.
Formation Through Participation In Church-Wide Communal Prayer
A call to prayer for our Anglican brothers and sisters and the places they live. Presiding Bishop Michael Curry has called for a season of prayer for regions of the Anglican Communion which are experiencing violence and civil strife. "In the season of Resurrection, I call on everyone to pray for our brothers and sisters in areas where there is much burden and little hope." Citing Galatians 6:2 – Bear one another's burdens, and in this way you will fulfill the law of Christ. Presiding Bishop Curry called for prayer throughout the holy season of Easter for: Burundi, Central America, Democratic Republic of Congo, Middle East, Pakistan, South Sudan.
A Rummage Sale Is In The Works!
Do you need to do a little spring cleaning and clean out some clutter? Well you are not alone. Look around Epiphany, we have lots of nooks and crannies…and we have put stuff there! We are in the early stages of planning a rummage sale to help support the church. Before you throw something out, consider if this might be suitable for our sale. Then set it aside. Go ahead and price it now if you would like to! Once we have the date set, we will let you know the process to bring your things…and to sign up to help out with the sale.
New Fund For Instrumentalists
Someone's generous donation allowed for the brass ensemble at Easter. To enhance future worship, we have established a designated account for donations for instrumentalists. If you would like to donate to this fund, in the memo line of your check, write "Instrumentalists Fund"!
United Thank Offering (UTO)
Over the years, we have established a new fund for those who would like to hear instrumentalists at special worship services. UTO Sunday slipped away from Epiphany. That is a loss, not only to the church but to each of us individually. For UTO offers us a chance to participate in the spiritual discipline of thanksgiving. And the first Sunday in May.
This organization has a fascinating history and has raised a remarkable amount of money that has reached out to help Anglicans around the world and Episcopalians here in our own diocese.
During this season where we reflect and give thanks for the new life Christ brought to the world, practice a daily offering of thanksgiving. Create a container for your offering and drop some money in it daily, giving thanks for something or someone that brought you new life that day. Then convert those coins to a check (very important step) and bring that as your offering on Sunday, May 1st.
Opportunities To Love God by Serving Others
The Outreach Committee of Epiphany has some exciting ways to engage us in service. Join the many (fourteen and counting!) folks who support the Danville community by serving on Epiphany's Outreach Committee. Come see for yourself the changes underway for our community meal program (formerly the feeding program), check out what's in store for our next Stop Hunger Now Event in September and help us as we continue to nourish, help and support our local community through programs and thoughtful donations.
Our next Outreach Committee meeting will be June 14th at 5:00 pm at Epiphany, but if you would like to have more regular involvement in our third Monday dinners (the third Monday of each month) or weekly Thursday lunch offering, please contact the church office. We'd love to have you with us.
Disciples Lunch – Every Thursday
Come and help make the sandwiches, or just come and help hand them out. For more information, please contact the church office.
11:00 am – 11:30 am – Turkey and ham sandwiches are prepared.
12:00 pm – 12:15 pm – Bag lunches are handed out.
Disciples Dinners – Third Monday, April – September
We have many ways for you to connect with this program, no effort is too small. And if weekly is difficult just choose one Monday a month.
4:00 pm – 5:00 pm – Come and help prepare the meals.
5:00 pm – 6:00 pm – Come and help serve!
5:00 pm – 6:00 pm – If serving isn't your thing, we appreciate folks who can just come and enjoy fellowship at the tables with those who come to eat.
6:00 pm – 6:30 pm – Come and help clean up. If work keeps you from coming earlier, we can always use help cleaning up. For more information, please contact the church office.
"Images Of God" April 16th, 1–3pm
A Workshop With Lauren Winner, NYT Best-Selling Author And Episcopal Priest
"Stale." That's how my friend Sheila recently described her experience of church and God. When I probed deeper, I discovered that the root of that "staleness" lay in the images of God Sheila held. "I go to a church called Good Shepherd," said she. "I am not getting anywhere trying to pray to a shepherd. I'm not sure I've ever seen a shepherd." She's also pretty sure she's never seen a king or a mother hen.
Shepherd. Father. Judge. Friend. Light of the world. Alpha and Omega. King. Mother hen tending her brood. Those are some of the ways in which we in the church often image God. But the Bible offers countless other images as well, images the church has largely overlooked for at least a century. Vine. Clothing. Cheesemaker. Beekeeper. Homeless man.
At this workshop, we will explore a handful of often-overlooked biblical images for God. Drawing on contemporary movies, anthropologists' musings, and the writings of medieval mystics, we will ask what it might mean to take seriously the idea that God is, say, clothing. What kinds of prayer possibilities open up when we think of God as clothing – as a cardigan sweater, a fancy tulle dress?
The aim is simple – to collectively provoke our curiosity about who God is, and how the ordinary, everyday things in our lives, from a sweater to a tree, can help us take a step toward the Holy One.
We expect a full house, so pre-registration required: 792-4321. There is no cost, but donations will be appreciated. DON'T MISS THIS!! The Rev. Winner's essays have been included in several volumes of "The Best Christian Writing."
***