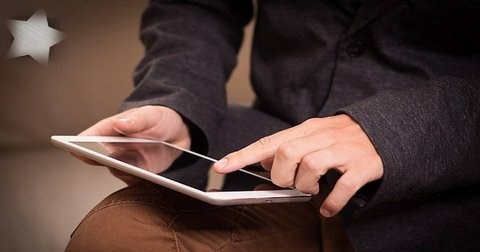 The Star Newsletter
Volume 1, Issue 1 - March/April 2017
CASTING NETS OF RELATIONSHIP
By The Rev. Becky Crites
Peter and Andrew were mending and casting the nets of their daily life when Jesus called them to a new casting; to nets based in the work of building relationship. Whenever God calls, relationship building is the weave of our nets. The sea of chaos damaged our nets for a time but to restore damaged nets, ripped strands are woven with new. When properly mended, what was damaged within us becomes part of the repair, strengthened by weaving with new strands. In 2014, we began to weave with new strands of financial accountability, of property stewardship and of communication. We worked hard to mend where we could but, as in all storms of life, not all of could be mended by us. The final mending comes from God. As we give God the work of mending what we could not, it is time to turn to the casting. We are being called to cast nets for God's realm. Your vestry has established new commissions to help us in this work. The weave of these new nets is of relationships: with God, with each other, with the community, with money and our property. We invite you to join us as we cast nets for God's realm. If you have been enjoying the view from the shore, join us in the work of the nets. Help us work with what has been mended, let God mend what we cannot, and pick up the new life that is possible with God. We cannot be God's people of Epiphany, nor know and live into God's call to us, without you.
SENIOR WARDEN'S REPORT
By Wanda Vaughan
It has been my pleasure to serve as your Senior Warden. Your Vestry is compiled of people who willingly give their time and effort on behalf of Epiphany. Your Rector, Mother Becky, has given countless hours serving the needs of Epiphany by researching its history and helping your Vestry look to its future. Father Drew Baker has also given much time and talent to Epiphany – working with the youth, Theology on Tap 2.0, EES morning chapel, Wednesday Eucharist and of course Sunday assistance.
We want to thank Katy Jones, Jack Thomson, Dillon Barnett, and Randy McDaniel for the time, talent and work they have given these past three years. Jack and Dillon as part of our finance committee and Randy for the countless hours spent on our facilities and their maintenance. We would be remiss if we did not thank Evie Jackson, Secretary for the Vestry who attends every meeting and keeps up with all we say and do.
This year we have faced many issues that have been hanging in the background for several years. We did this together and we did it by talking and communicating with our members. As we did our decision-making, it was not a case of "group think" or "do it and get it done." We researched, debated, and prayed for guidance. We may not have been unanimous on all decisions, but once the vote was taken and the decision determined, we became one. The respect we have for one another and for the people of this church helped us to move forward and focus on where we are. We now begin the where are we going and why.
Two major issues we dealt with this year were same sex marriage and the Schoolfield Trust.
After much conversation with one another and with church members your Vestry voted to allow same sex marriage following the same canons and protocols as any marriage in the church should – meeting with the priest, counseling and following the guidelines for weddings at Epiphany. It is ultimately the decision of the priest to marry a couple. We believe Mother Becky does due diligence prior to making her decisions.
The trust is an issue that has been dealt with in many ways over the years. The goal of the Vestry was to determine a way to grow the trust yet use the funds to serve the community outreach. In determining the best path forward several things were done:
Members of the Episcopal Church Foundation were asked to come speak to the vestry. They did so in 2015 and made a recommendation to move to a Total Return Policy.

Bob Vaughan was invited to a Vestry Meeting and presented the history of the Schoolfield Trust from the beginning.

Whitt Clement, whose father wrote the will, was contacted and he gave a history of the will and the original court order. Whitt also suggested a Total Return Policy. He was the one who introduced this in the General Assembly and felt it would fit well.

AMNB was contacted and their Trust Department also endorsed the Total Return Policy as a way to do business well.

Bob Vaughan was also asked to research the Total Return Policy and present all the information to the Vestry.

After reviewing and discussing all the information provided the Vestry voted to go to a Total Return Policy. The motion stated that the Vestry could receive between 3 and 4.5% of the trust annually. With this no more than 4.5% can be taken from the trust. The percentage can be determined annually by the Vestry.

The Diocesan Standing Committee, the Bishop, and the bank all approved this move.

We now need not worry as we can grow the trust and still use the funds for outreach from Epiphany to the Danville Community.
With that said we want to thank the church members for their pledges, for the weekly plate offerings (which have helped substantially this year) and for their time and talents offered to the church and the community.
As we move forward into 2017, I ask each of you to please think about the time and talents you can offer to Epiphany. Think of those you can invite to join us, think of ways to grow what we have that is good here.
We as a Vestry want to hear from you, invite your interests, invite you to discuss concerns with us, and invite you to go on the journey as we move forward to employing a full time priest at Epiphany. We began the search process in January and there will be discussions with parishioners as we determine our path and our mission in this community and this church. May God bless each of you.

ALTAR GUILD
The Altar Guild would like to welcome all those who might be interested in serving Epiphany Episcopal Church in this manner. The opportunity to be a part of the preparation of worship services can be more than just a practical experience. For many of us, it is a part of our spiritual practice. If you are interested in serving, please call Nan Freed at (434) 792-6261.
OUR WONDERFUL ORGAN
By Rev. Robert Sutter
For the average person attending a service at Epiphany, the view of the organ in the rear gallery is beautiful and impressive. However, what one sees from downstairs is only a portion of the total instrument. Much of it is inside the cases that you see as well as behind it. I would welcome you to come up and look during the postlude after the service. I would be happy to show you around this fabulous instrument and explain what happens when it is played.
Here are a few facts that many of you may not know. The organ was built by the Andover Organ Company in Methuen, Massachusetts from 1977 to 1979. The dedicatory recital was played on March 18, 1979. The cost of the organ when it was new was $154,000. To replace it today would be closing in on one million dollars. It is a mechanical action organ meaning the only thing that uses electricity is the motor that furnishes the wind. All the keys and stops are connected to the pipes by thin pieces of wood called trackers. The organ has 3 manuals (keyboards) and pedals (a keyboard for the feet), 39 stops (a stop is a knob that controls which pipes get the wind so they can sound), and 47 ranks of pipes. A rank is one complete set of pipes for each stop on the organ. The organ was rebuilt in 2011 at a cost of $89,000.
You do not need an appointment to visit the organ. Just come on up, but be careful on the steps – just ask a choir member! 
EPIPHANY EPISCOPAL SCHOOL
By Suzanne Miller
During the season of advent, Upper School students began reflecting on the upcoming "12 days" of the Christmas season and carefully pondered twelve gifts they would like to give to our community – to Danville – if it were in their power. They brainstormed a plethora of ideas, including "all Danville's churches being filled for worship each Sunday."
As they began to narrow their list to just twelve gifts, they realized that many of the ones they were eliminating would be fulfilled if it were possible to accomplish their final twelve gifts. Those gifts to Danville included:
Homes for the homeless

Food for the hungry

An end to gang violence

Safe neighborhoods

Activities for youth

Support for law enforcement

Respect for all people

Lower utility bills

Jobs for the unemployed

Families to adopt animals

Prayers for our community

Peace and harmony
As we returned to school after the Christmas holidays, Rev. Crites worked with all of our students to identify one goal that we would focus on this year. As often happens, our students felt strongly about two goals, with only one vote separating them. In the coming months our students will focus on ways to provide "safe neighborhoods AND respect for law enforcement." We covet your prayers as the students search for meaningful service in these areas.
In recent years students have collected toiletries for God's Storehouse and for our Disciple Lunch program, collected gifts for soldiers in the Middle East, and last year they collected "a ton" of supplies for the Free Clinic!
EES Bookstore Coming Soon! In order to serve an underserved need for literature here in Danville, Epiphany Episcopal School will open a book store in the Trinity building. Beginning in March, it will be open in the afternoons, Monday through Friday. Shop for Easter gifts, great books, or even Mother's Day gifts! 
EES BOARD HAPPENINGS
By Jack Turner
EES parents turned out to "meet and greet" school board members on Thursday, January 18th, starting at 7:30 AM in the church parlor. School Board Chair Jack Turner expressed delight at the number and enthusiasm of attending parents. "Parents were universally appreciative of Suzanne Miller's results with their children," said school board member Sarah Oakes. "I really enjoyed meeting so many caring parents." Patrick Thrift had just finished his night shift at Goodyear but managed to get to the meeting because he "thought [his] child's education was worth the sacrifice and effort."
A number of school issues were discussed with the parents and members of the Board expressed their interest and sincere appreciation of the school's efforts in teaching kids in a safe and friendly environment. The board members recognized that there is not a single time for all of the parents and plans to offer additional meetings at differing times to make it easier for parents. The Board members expect to continue to work on improving communication through personal contact as well as other ways.
VESTRY
At the vestry meeting on Feb. 22, the vestry voted to send $4500.00 to the Free Clinic of Danville as well as approved the OutReach Commission's $500.00 sponsorship request for the Free Clinic's 5K Shamrock Run on March 18th.
Generosity Update: To date we have received 53 pledges for a total of $145,920.00. THANK YOU! We are almost there. Our budget was based on a goal of $175,000. We welcome your pledge, if you have not done so. All members of the vestry are happy to talk to you about our finances, the budget, or any other questions you may have. We have worked hard to be good stewards of all the gifts given. Every pledge makes a difference, regardless of the amount. We continue to be very grateful for all the gifts given as they help us maintain this sacred space and live into God's sacred mission.
Pledge vs Plate? Pledging offers an expectation of income that allows us to plan our financial decisions as the year goes along. Plate offerings are also very important to our church, but it is your pledge that allows us to plan more accurately for the ministry we can accomplish.
CONGRATULATIONS
We rejoice with:
Isaiah Warner, who earned first place in poetry at the state Beta competition.

William Jones, who is a member of Galileo's Quiz Bowl team which will be competing for the state championship this Saturday.

Makeda Warner, whose team won first place for their poetry entry Spotlight on Sight!

Katie Holley Petrick, who was recently awarded Educator of the Year for Dan River High School!
EPIPHANY COMMISSIONS
We are moving to a system of commissions which will be reevaluated at the end of the year. The word commission is both a noun and a verb. As a noun, this is our way of organizing. As a verb, our understanding is that we are co-missioned with God in His mission of healing and reconciliation to the world. They are based in relationships and focused on where and how we feel God is calling us to cast our mended nets. Our new commissions are now forming. Each vestry member chairs a commission. See a vestry member if you feel called to serve on one of these. Briefly they are:
Parish Life – Relationships with each other
Vestry Leadership: Gayle Thomson, Leslie Dobbins
Areas: Evangelism/Fellowship, Hospitality, EYC
OutReach – Relationships with others
Vestry Leadership: Wanda Vaughan, Chris Adcock
Areas: Internal Ministries/Partnerships and Community Partnerships
Faith & Life – Relationship with God
Vestry Leadership: Mother Becky
Areas: Worship, Music, Formation
Property – Relationship with our "Things"
Vestry Leadership: Wayne Alan, Walker Dodson, Sam Franklin
Areas: Repair/Maintenance, Energy Audit
Finance – Relationship with money
Vestry Leadership: John Light
Areas: Stewardship, Investment Oversight
OUTREACH COMMISSION
Sometimes we do not know the impact of something we have done. Those who help with our lunch and dinner feeding ministry, see an immediate need filled, but don't see the larger impact of this ministry. Recently we received an email from a woman who wanted to thank us for our free lunches. She said a loved one was sustained by our free lunches. This loved one has since died and in their memory she wants to donate water bottles from time to time. Let us give thanks for those who have a passion to feed others, for in their ministry all of Epiphany is nourished through the new life this brings.
Community Partnerships: We are casting nets with new partnerships. In the area of domestic violence, the new center uses a room here for a support group. Additionally, when the school or after our Tuesday evening community meal has leftover food of sufficient quantity and quality, we deliver this to the house.
Averett: Ina Dixon helped us set up a partnership for additional food to supplement our Tuesday evening community meals. This partnership runs from September to April, when the university is in session.
Shamrock Run March 18th: Epiphany is proud to be a sponsor for the Free Clinic's Shamrock Run. Want to run? We are forming a team! Let us know! Want to volunteer? Let us know. 
A CALL TO A HOLY LENT
Each liturgical season holds a spiritual focus for our relationship with God. Lent, the fourth liturgical season (Advent, Christmas, Epiphany) of the Christian year begins on Ash Wednesday (March 1). This forty-day period, excluding Sundays, ends with the three special days of Holy Week we call the Paschal Triduum – Maundy Thursday, Good Friday, and Holy Saturday. Most of us prepare for Lent by giving up or taking on. Traditional practices are fasting, prayer and almsgiving. In a way, these may become complementary spiritual disciplines as fasting from something may bring about more time for prayer or a financial savings that can go to help others. But however you set aside these forty days, chose something that draws you into a deeper relationship with God.
The penitential tone of Lent is not a call to put on a hair shirt or pick up a whip. The world beats us down enough. But the holiness of being penitent, of taking an honest look at ourselves and the way we are living, opens us to that wonderful wideness of God's grace and mercy.
LENT AT EPIPHANY
Worship Offerings:
The church will be open for you to drop in from 7:30-8:30am Monday through Friday for prayer. We invite you to begin your day bathed in the light and quiet of this sacred space. You may want to light a candle for someone or write a prayer request.

We continue with daily noon day prayer and Holy Eucharist on Wednesdays at noon.

Sunday, 10am. Come and worship! We miss you!

Sunday, 6pm. Quiet, spoken, candle lit service of prayer, ending with of Holy Eucharist.
Formation: Sundays in Lent will be a mix of reflection, service, and celebration!
Reflection: March 5th & March 19th at 11:30am, we will watch a short video followed by discussion.

Service: March 12th & April 2nd. On March 12th we will pack Hygiene kits for Church World Service. All supplies will be provided; we just need many hands to reach our goal of packing 300 kits! April 2nd will be another food pack – our goal here is to pack 13,824 meals! Just imagine an assembly line, dancing music, supplies…AND YOU!

Celebration: March 26th A Celebration of the Anglican Communion, Bahamas style! Our worship and coffee hour will introduce us to Winston Sinclair's home church and food.
Wednesday Evenings: March 8th – April 5th, 5:30-6:30ish. Part of your clergy's Lenten discipline is to offer you an evening meal of soup and bread. Come! Help us keep this discipline! 
Online Lenten Resources
5 Marks of Love – from Society of St. John the Evangelist. If we are "marked as Christ's own," what are the "marks of love" that characterize the Divine Life abiding and at work within us? Starts on Sunday, February 26, 2017, in time for Ash Wednesday 2017.
http://ssje.org/ssje/5marksoflove/

A Season of Prayer: 40 Days in the Desert – from Forward Movement. A special daily prayer practice for Lent. The Season of Prayer will encourage people to pray and reflect on our response to the global refugee crisis and the Christian obligation of hospitality and welcome.
http://www.forwardmovement.org/Pages/Item/9297/Season-of-Prayer.aspx

Lent Madness – from Forward Movement. This is a fun and unique Lenten program that is a great way to learn about the women and men of the Church's Calendar of Saints.
http://www.lentmadness.org/
HOLY EUCHARIST SERVICES
Sunday – 10:00 am
Wednesday – Noon
DISCIPLES' MEALS
Dinner – Tuesdays, 5:00 – 6:00 pm
Lunch – Thursdays, Noon
HELP US LET DANVILLE KNOW WE ARE HERE, OPEN, AND SERVING BY
Visiting our website: www.epiphanyepiscopal.org
Liking us on Facebook: www.facebook.com/TheEpiscopalChurchOfTheEpiphany
Weekly email announcements: www.epiphanyepiscopal.org/weekly-update-sign-up/
OUR WEB OF CONNECTIONS
Epiphany Episcopal School: www.eesdanville.org
The Danville Free Clinic: www.danvillefreeclinic.com
Episcopal Relief and Development: www.episcopalrelief.org
The Episcopal Diocese of Southern Virginia: www.diosova.org
EPIPHANY EPISCOPAL STAFF
interim Rector – The Rev. Becky Crites
Priest Associate – The Rev. K. Drew Baker, MD
Postulant – Dr. Tim Fulop
Director of Music, Organist – The Rev. Robert F. Sutter
Parish Office Manager – David Perryman
Weekend Sexton – Millie Dunston
VESTRY
Senior Warden – Wanda Vaughan
Junior Warden – Walker Dodson
Chris Adcock, Wayne Alan, Leslie Dobbins, Sam Franklin, John Light, Gayle Thomson
Treasurer – Dillon Barnett
Secretary – Evie Jackson
***