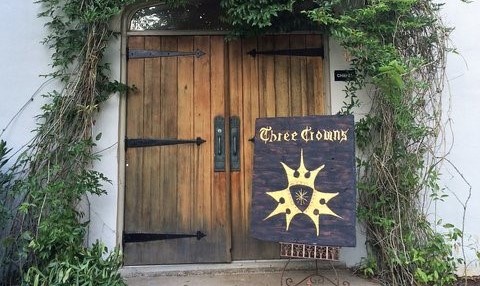 First Annual English Pub Night
The first annual English Pub Night was held at Epiphany's "Three Crowns" on Saturday, August 6, 2016. It was a perfect summer evening with live music wafting through the air as attendees mingled and dined on fabulous English inspired fare and beverages against a backdrop of manicured grounds.
A limited number of tickets were available for purchase and quickly sold out. Epiphany wishes to thank the many volunteers and businesses that helped to make the first annual English Pub Night a resounding success:
Pub Committee Members: Chris Adcock, Carrie Reeves, Don Webb, Carter Light, Jackie Fulop, Peter Moore.
Volunteers: Becca Webb (décor), Nan Freed, Katy Jones, and Kay Trakas (salads/desserts), Whitney Webb, Anne Howard Moore, Evie Jackson, Wilson Moore, John Henry Moore, John Light, Shearin Light, Kurt Lindquist.
Businesses: Mama Possum's on Arnett Blvd. and owner Eddie Blachura (head chef, equipment), Southside Ice Express, Epiphany Episcopal School.
Entertainment: Norman Aquilo (guitarist/singer).
The funds raised will be used to support Epiphany's ministries. In honoring our name, we reveal God's reconciling love for the world not only in worship but also through the prophetic voice of our ministries. May you also consider joining with the Mission and Outreach Committee in some way.
Please visit our website photo gallery for more event photos and join us next year for our second annual English Pub Night!