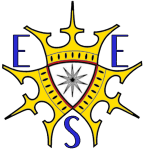 The Epiphany Episcopal School (EES) is an independent, coeducational day school for students in Pre-Kindergarten (age 4+) through Eighth grade. A non-profit institution, it was founded in 2008 with the mission of educating minds, enlarging hearts, and enriching lives.
EES provides the community with a school consisting of a rigorous academic program that fosters curiosity, critical thinking and research skills while focusing on languages, mathematics, music, faith, and fine arts. Students flourish at EES as educational experiences continually challenge their potential. Enriching activities increase their confidence, and service-learning opens their hearts and minds to the needs of others.
2017-2018 Tuition* & Fees
Pre-Kindergarten – $3,700
Kindergarten - Grade 2 – $5,600
Grades 3-5 – $5,800
Grades 6-8 – $6,200
Nonrefundable Application Fee - $150 per child
One-time Administrative Fee for all payment options other than paid-in-full - $50 per child
2017-2018 Available Payment Options
Option 1: Paid in Full Plan. The full cost of tuition is due August 10, 2017.
Option 2: Two Payment Plan. The first payment is due August 10, 2017. The second payment is due January 10, 2018.
Option 3: 10-month Plan. The cost of tuition is broken out into ten equal installments, paid by the 10th of each month, August through May.
Option 4: 12-month Plan. The cost of tuition is broken out into twelve equal installments, paid by the 10th of each month, July through June.
2017-2018 Available Discounts (Choose 1)
10% Discount if paid in full by June 1, 2017.**
5% Multiple Child Discount starting with 2nd and each successive child.
10% Recruitment bonus.
* Uniforms, lunch fees, extended day, enrichment classes, and field trip fees are not included in tuition amount.
** New families enrolling for the first time may select this option when applying at any point during the school year.
Learn More
Enrolling your child at EES is a wise investment that will yield long-term results. For additional information, please visit: Epiphany Episcopal School.
"Wherever you are on your walk of faith, you are welcome at this table."