The Episcopal church of the Epiphany

The Church of the Epiphany, the older of Danville's two Episcopal churches, is a significant landmark located at the corner of Main Street and Jefferson Avenue, in the center of Danville's Historic District. This, a spot which the church has occupied since its founding. Epiphany's history reflects service to the needs of the community, respect for a beautiful place to worship, and a love of music.
One of the most beautiful aspects of our physical space are the memorial stained-glass windows, installed during the first quarter of the 20th century.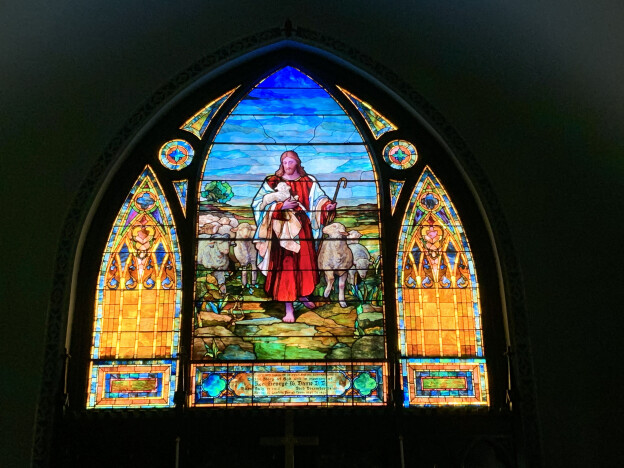 These stained -glass windows are not only a teaching element, but also lift our hearts. They provide our worship with a sense beauty and wonder and invite us to mark time differently - sacramentally, eternally.
Another source of beauty is our Andover tracker organ which was installed in 1979. The organ provides us with beautiful music as part of out tradition and worship. It allows our voices raised in song to offer another element of praise to our Lord.
PARISH PROFILE
Though we are a church with traditional and historical ties, we are a diverse community. We welcome all as we worship and work together and everyone is invited to participate in our various activities. Worshiping and working together help us build relationships and support one another in our walk with Jesus.